Are you interested in taking PRIVATE ONLINE LESSONS with me? 

If so, please scroll towards the bottom of this page and take a look at my lesson fees to see which option may work best for you. 

Feel free to take a gander at the Testimonials as you scroll down.

Please also read through my Guidelines (at the bottom of the page) to understand a bit of how I run online lessons.

When ready, please send a message through my CONTACT page and we can go ahead and set something up. :)
You can also call or text me at 646 465 4208. * Please clearly leave your name and contact info!
You can purchase a single lesson or a discount bundle of 5 lessons on the PRIVATE LESSONS - SHOP page. Please contact me before or soon after purchasing so that we can setup the lesson time.
*** In order for us to get to know each other a bit before starting, I offer a FREE 15min Trial online lesson.
---
Testimonial - Stephen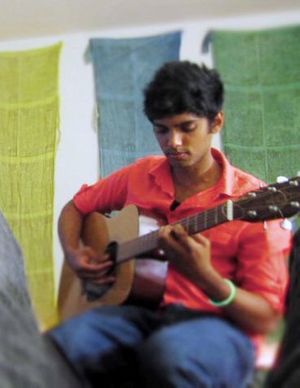 "I am a self-taught guitarist with 10 years of experience with the instrument.  I took lessons recently with John to learn music theory and song composition, which had been intimidating throughout my time playing guitar.
John and I worked together to set short term and long term goals.  Every week, I met with John in his comfortable home studio. John challenged me with advanced music theory and incorporated it into songwriting. John helped me develop the right skills, and gave me enough encouragement that by the end of ten lessons, I had accomplished all of the goals that we set. 
Lessons with John were fun, and I looked forward to meeting with him every week. John is kind, personable and inspirational. He is a master of the guitar and can teach and communicate his techniques clearly. John is also patient with his style of teaching – difficult techniques and concepts were reintroduced throughout the lessons with many different examples until they were no longer daunting. 
John varied the musical styles, which gave me an understanding of different ways I can approach improvisation and songwriting. John also varied the instruments I played on, switching between classical, steel string, and electric guitars. The diversity of music we covered helped me improve significantly as a guitarist. John also trained me vocally and also by ear, which helped me gain confidence in my singing. Together, we wrote and recorded three songs. I finished the lessons with the motivation to continue writing and playing music.
John has shared many lessons that he learned from his career as a student, musician and teacher.  I am happy to be one of John's students and would gladly recommend taking lessons with him.  Players of any level; from beginners to the advanced, can learn and progress quickly with his guidance." 

- Stephen S.
Testimonial - Vera (Vincent's Mom)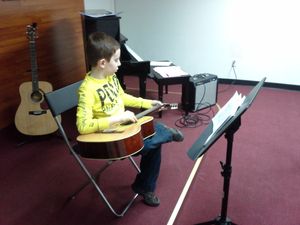 John is a wonderful and talented guitar teacher. He relates to the kids and has a wealth of experiences in music education. John is extremely knowledgeable and is a very dedicated instructor. He genuinely wants students to succeed and makes learning fun.

-Vera
Testimonial - Sharon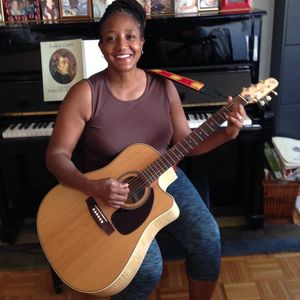 My guitar lesson with John Henry on Google Chat is truly one of the highlights of my week.
I tried to teach myself guitar when I was in my teens, but I never got very far or achieved any sort of mastery. At age 61, I'm probably one of his older students (if not his oldest!) but his musical knowledge, friendly, patient and student- centered approach has reignited my dream to be able to play. 

I'm acquiring the fundamentals of music theory as I learn to play songs and experiment with musical styles that are meaningful to me.  John Henry is an open and responsive teacher. He works with you where you are.  He is better than Pandora in suggesting music you might like! He encourages you to set goals and take them seriously and to commit to a practice schedule, even if it's as little as 15 minutes a week.

I feel like each lesson is tailored to me and what I would like to work on or what I need to learn to accomplish my goals. I am so excited about his positive "you can do it" approach that I practice every day. As an older adult, taking guitar lessons with John Henry has increased my mental clarity and physical dexterity (I have arthritis) and awakened in me a new playfulness and creativity that comes from making music. It's even lowered my blood pressure!
- Sharon Marshall
Testimonial - Michele (Dante's Mom)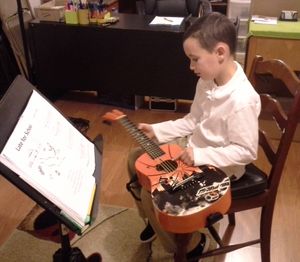 "Hi, my name is Michele and my son Dante takes guitar lessons from John Henry. He is a local guy from East 35th St. and Ave. U.

I find him to be very knowledgable both musically and as a teacher.

Dante learns in a relaxed and fun atmosphere and is doing extremely well. He always looks forward to his lessons and that says a lot. I would highly recommend John Henry to all."

- Michele (Dante's Mom)
Testimonial - Mike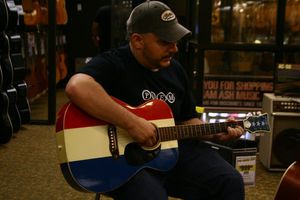 "My guitar lessons with John Henry made me want to learn absolutely EVERYTHING about music. What makes John Henry so special as a guitar instructor is his utter love and devotion to music as a craft.

John brought a level of commitment and excitement to each and every little exercise. He showed me that anybody can, and everybody should become a Musician with a capital M. It felt like I was allowed access to another fascinating world that most people only see the surface of. 

He is one of the few people where I can say, without a hint of irony or doubt, that music IS what he lives for. This is a rare and wonderful gift for an instructor in any field and every one should be lucky enough to have him as an instructor."
- Mike 
Testimonial - Ronnie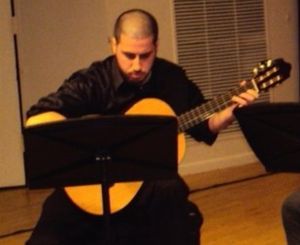 "I started taking guitar lessons with John when I was 14, a freshman in High School. I studied with John for 3 and a half years. We covered lots of things, including electric guitar, classical guitar, songwriting, music theory, ear training, and much more. 

Not only is he a wonderful musician, but he is an amazing teacher who will help you become the best you can be. I now have a Bachelor of Music and Master of Music Education Degree, and I am teaching guitar as a public school music teacher.

I would not be where I am if it weren't for John. He has been a great teacher and friend over the years and I recommend him to anybody who wants to learn!"

- Ronnie N
Testimonial - Steven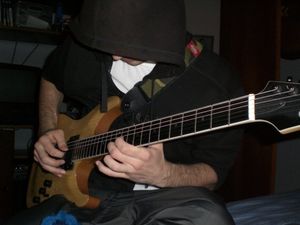 "With John I was able to learn to control my tempo. In addition to being able to overcome my rhythm problems John helped me in the areas I wanted most to improve, speed and accuracy.  

John also covered Music Theory in our lessons and I believe I learned as much during those lessons as I would have in a few college level music theory courses.

All in all I believe I am the guitarist I am today because of my lessons spent with John."
- 
Steven 
Testimonial - Alan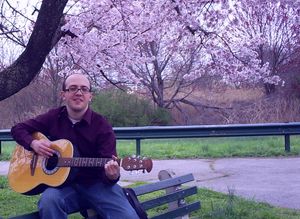 "John understood my needs and propelled me to improve my guitar playing and musicianship. He expanded my spirit of music, and continues to do so today.

John is not only a teacher, collaborator and mentor, but he is also very in-tune to people's needs and aspirations. 
He served me well, and I believe he will do the same for you, too
."
- 
Alan 
Testimonial - Sean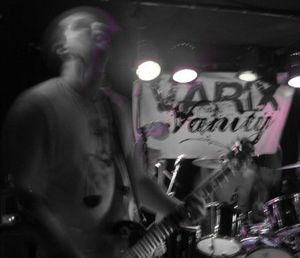 "
John Henry will instantly help you become a better and knowledgable musician. In the years that I took lessons from John, my playing capabilities improved significantly.

He is extremely friendly and just the appropriate amount of stern to keep you on track with the lessons. You always go home with work to do to help you improve even more before the next one.

He can tailor the lessons to fit any of your musical goals. John is well versed in all styles of rock as well as jazz, classical and much more, and can help with any level of guitarist from beginner to expert. I can not recommend him enough!
- Sean 
Testimonial - Mark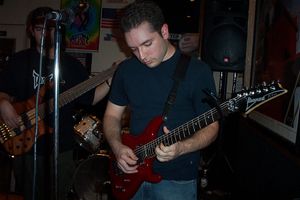 "If you know someone looking for a guitar teacher, check out my friend John Henry Sheridan in Marine Park,  Brooklyn, NY. I've known him since he was a beginner, he's now a virtuoso and pretty much one of the nicest and most patient guys you'll ever meet.

As a former student as well, I can't recommend him highly enough." 

- Mark